Knowledge and Experience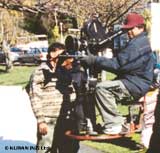 New Zealand has been a popular destination for national and international filming projects for quite a long period of time. Many movies (including the recent Verticle Limits and Lord of the Rings trilogy), TV commercials, and documentaries have been filmed on location in New Zealand. As a result, we have a wide variety of experienced technicians available who have a lot of experience in their respective fields.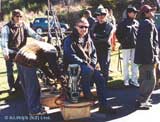 Hiring locals has many benefits. Being New Zealand based, our crews and technicians know the locations and terrain very well. Their experience can be utilized to get the most from a location quickly and efficiently.