Seasons
Included in the description of the following seasons are "buffer periods". These have been included because it is impossible to predict mother nature. The buffer periods are when on some days, elements of the previous season and on others, elements of the forthcoming season are present.
Up to date weather forecast information can be found at the Met Service web site. Included in the detailed analysis is information on NZ climate data .
Summer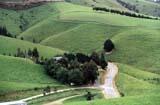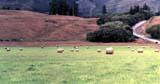 The summer season begins around middle of November to early December and lasts until around late February to middle of March. Middle of November to early December, and late February to middle of March periods are the buffer periods for summer. Peak summer period begins around middle of December and lasts until middle of February.
The summer months begin with loads of greenery and a little bit of snow still on mountain peaks (in the south). As the months pass on and become warmer, the gardens and parks come alive with roses and other flowers and trees are covered full of green foliage. Summer ends with brown fields and crops ready for harvesting.
Daytime temperatures during summer range from 18 deg C to 30 deg C (all figures here after will be in degrees celsius) while in the evening, 9 - 18 is typical. It is generally a little warmer in the north compared to the south.
Sun rise is very early typically around 5 AM and sets till well after 8 PM (about 9:30pm - 10pm during peak summer). Daylight hours range from around 15 in the south to about 14 in the north.
Autumn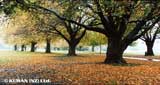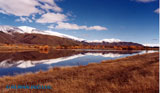 The autumn season begins around late February to middle of March and lasts until middle to end of May.
The highlight of autumn is colours. The colour of the green foliage starts changing around (generally) late March and the various shades yellow, orange, red and finally brown can be seen on every tree throughout April and early to mid May.
Autumn days get cooler increasingly and nights even more so. At the beginning of autumn the temperatures range from 16 - 24 while towards the end, 9 - 22 is typical. Frosty mornings, especially in the southern parts become common as winter approaches. The daylight hours also become shorter.
Winter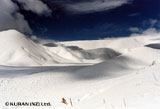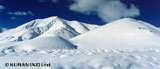 The winter season begins around late May to middle of June and lasts until middle of August to middle of September. With good snow base, ski fields usually open early to middle of June. The mountains are covered in snow from a low altitude to the tips.
The white snow and blue sky along with fantastic views make winter a desirable season to film in New Zealand.
22nd of June marks the shortest day of the year. Temperatures in the south of the South Island are very low and often the days begin with negative figures climbing only to as high as 11. While in the North Island, day temperatures range from 9 - 20. Available daylight is typically 5 1/2 to 7 1/2 hours.
Spring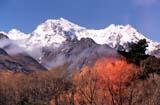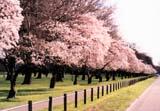 The spring season begins around late August to middle of September and lasts until middle of November to beginning of December.
Spring is undoubtedly the busiest season for KURAN (NZ) Ltd. The blossoms, the fresh new foliage, splash of greenery, snow caped mountains are all to be found in abundance.
Day light hours in spring become longer. As winter departs about 7 1/2 hours is typical and reaching around 11 - 13 hours as summer approaches.